What project(s) in sex ed are you currently working on?
I am currently working on writing new lessons that integrate teaching identity, power and sexual health. These lessons tackle structural violence and institutional oppression as they manifest in our sexual identities. Right now, I am also helping my community transition to having a school-based health center in the high school!
Bio:
Joanna is a queer, pleasure-positive, feminist from Boston, MA, and currently works as a Health Counselor/Educator. She provides reproductive health counseling at a community health center outside of Boston, as well as comprehensive sexuality education at that community's high-school. Her interests are primarily in LGBQ/T health and violence prevention, and she is fiercely dedicated to abortion access and reproductive justice. Joanna is currently studying to get an MPH in Urban Health at Northeastern University.
Join the CFLE
mailing list
to
stay on top of sex ed news and information: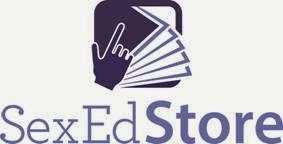 Follow us on twitter at: @SexEdNetwork