What project(s) in Sex Ed are you currently working on?

I serve on a national advisory council for research supported by the Annie E. Casey Foundation to create evidence-based curricula for a trauma informed approach to sex education for vulnerable children and teens. Additionally, I'm writing a book chapter entitled, "Encouraging Sexual Health in Youth With Problematic Sexual Behavior".
As founder and Executive Director of Resources For Resolving Violence, Inc., Joann provides therapy, clinical evaluations, extensive consultation, program development, clinical supervision, staff development, and training on empirically driven intervention. She developed the first academic training institute addressing problem sexual behavior in children and adolescents and teaches courses on evidence-based practices for healing trauma, and stopping violence and sexual harm. She works closely with public and private agencies on prevention, mental health and protective services, and juvenile justice.
Joann has received professional awards and made hundreds of professional presentations focusing on childhood trauma, sexual harm, youth violence prevention, positive youth development and teen pregnancy prevention. She has written numerous book chapters in scholarly texts, and published: Stop It! A Practical Guide For Youth Violence Prevention (2012); The T.O.P. Workbook for Taming Violence and Sexual Aggression (2002); The T.O.P.* Workbook For Sexual Health (2010).
Join the CFLE
mailing list
to
stay on top of sex ed news and information: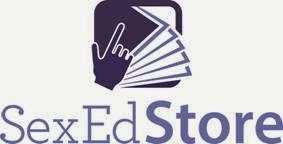 Follow us on twitter at: @SexEdNetwork