Sex and History in Exeter
Professors at the University of Exeter in the United Kingdom are convincing students aged 14-19 that learning about history is fun and sex ed doesn't have to be awkward. History professor Kate Fisher and classicist Dr. Rebecca Langlands have created the
Sex and History project
, which uses historical artifacts such as a chastity belt from the 18th century, African fertility icons, and phallic amulets that were worn by both soldiers and children in ancient Rome to provide a lead-in to conversations on topics such as changing sexual practices and conventions through time—especially in current times.
"These intriguing artefacts [sic] from ancient cultures act as a productive and challenging stimulus, but they also provide a safe distance to discuss sensitive subjects,"
explained Professor Fisher
. "Using them encouraged young people to find new ways of discussing relationships and sex without embarrassment. They were talking about history, about places and times far away. It was no longer sex education or about putting them in the spotlight, but it was about broader cultures."
The WiseGuyz of Calgary
The Walrus April issue profiles a fourteen-week supplemental sex ed course for ninth-grade boys called
WiseGuyz
, which is run by the Calgary Sexual Health Centre. The program follows "a carefully plotted schedule" that is designed to address the specific social learning styles and sex educate needs of 13-14 year old boys, who
the article says
, are like "pack animals" dealing with very strict rules of coolness and power that make it difficult to teach them about sex and sexuality, or help them to act against behaviors like sexual violence that they see amongst their peers, lest they lose social status. So WiseGuyz "doesn't just target individuals; it tries to reshape the dynamics of boy culture" by deconstructing the concept of manhood in a "half-goofy, half-serious" way and then "helping them figure out how to become a good one [a good man]."
The curriculum starts with human rights and values; moves on to anatomy, sex, and contraception; switches gears to gender and sexuality; and finishes by talking about healthy relationships—"how to establish and respect boundaries and personal choice." Importantly, the program addresses pleasure in addition to the facts and responsibilities that are more often emphasized in sex ed programs for adolescents. Although there's no empirical data yet on whether the program influences behaviors over the long-term, the Centre has seen at least anecdotally, by the connections instructors are making with their students, that WiseGuyz is making a difference.
Healthy Choices from Wisconsin
Realityworks, Inc., a company based out of Eau Claire, WI,
announced the release
of a new sex ed program on April 4, called the Healthy Choices Sex Education Program. The program includes lessons on "relationships, puberty, sexuality, reproduction, Sexually Transmitted Infections, abstinence and family planning for middle and high school students," and is designed to be used with the
RealCare Baby
, Realityworks flagship product. The program can reportedly fit with either abstinence-plus or abstinence-only curricula, and aligns to National Sexuality Education, Common Core and Common Career Core, and National Health Education standards.




Join the CFLE mailing list to stay on top of sex ed news and information:
Start out the New Year with some fresh ideas from the Sex Ed Store: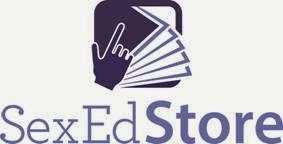 Follow us on twitter at: @SexEdNetwork