Sexual Climate:
Janet Rosenzweig, MS, PhD, MPA
discusses the characteristics of a healthy school's sexual climate in
this
Healthy Kids page of Philly.com. In order for youth to grow up and be educated in a safe environment, it is essential to understand the importance of having a healthy "sexual climate." Equally as essential is the ability of parents, faculty, staff, and even students to be able to identify situations within the sexual climate that are unhealthy or unsafe, and have the resources and skills to address any concerns quickly and effectively. Dr. Rosenzweig states that creating and maintaining a healthy sexual culture in schools can help alleviate bullying, increase learning, and eliminate inappropriate student-teacher relationships. She includes this
checklist
for parents who want to know more about how they can advocate for these safe learning environments on behalf of their children. For more reading on how parents can be in tune with their children' sexual development, check out Dr. Rosenzweig's book
The Sex-Wise Parent
, which can be purchased at the
Sex Ed Store
.
Teen Birth Rate at an Historic Low: For the first time since 1940, the year the US government first began tracking teen birth rates, the US Department of Health and Human Services' National Center for Health Statistics reports that the country is at an all-time low of 30 births per 1,000 teens. This is a 6% drop from 2011 to 2012, and over half of what it was in 1991. Despite what the media tells us about the 100% effectiveness of abstinence-only sex education, research has stated that comprehensive sexuality education enables young adults to be fully informed of their choices and make safer and healthier choices over all. However, we're not done educating teens about healthy sexuality. The United States ranks last among other developed countries, as seen in this UN report. Switzerland, Japan, and the Netherlands rank first, at 4.3, 4.9, and 5.2 births per 1,000 teens, respectively. Even our neighbor to the north, Canada ranks at 13.3. Clearly, we have a lot more work to do, but at least we know we're on the right track.
Sex Education in Costa Rica: The Young People's Council of the Ministry of Culture conducted it's second report since 2007, which conducted in-depth interviews with young adults on the topic of their school sex education and their sexual behaviors. According to the survey, of those interviewed, 80% had engaged in sexual behavior, 44.5% had never used a condom, 1/3 of those who had had sex used a condom in their last sexual encounter, 23% had ever been tested for HIV, and only 17% had ever been tested for another STI. Moreover, respondents reported receiving sexuality education that was "negative," and left out information on contraception and sexuality transmitted infections. More statistics can be found in this extensive report by the Council on adolescents in Costa Rica.
Join the CFLE
mailing list
to
stay on top of sex ed news and information: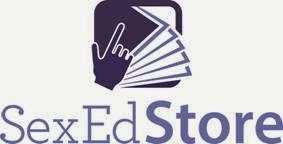 Follow us on twitter at: @SexEdNetwork