Separate, but why?
In the March 13 issue of TIME magazine,
Camille Paglia argued
that there are real biological and social differences between boys and girls, and that sex ed classes should be sex-specific in order to address those issues properly. However,
a 2014 meta-analysis
by Pahlke, Hyde, and Allison comparing academic outcomes of 1.6 million students in same-sex and coeducational classrooms from 21 countries and the U.S., specifically, showed "no, or not much" advantage of single-sex over coeducational schooling (p. 23). The study sites biological differences between males and females as one of the underlying motivations for supplying single-sex education. Differences that are the same, or very similar to the ones pointed out by Paglia. But the authors found "no support for these assumptions" that "boys and girls should have better outcomes in [single-sex] classrooms compared with [coeducational] classrooms" because they "need to be taught differently" (p. 24).
"So why are we still doing it?" asks
The Conversation
. While the APA study did not look at performance in sex ed coursework, The Conversation article points to sources showing that single-sex education increases gender stereotyping and decreases sexual equity. In light of recent instances
addressed by Martha Kempner
(such as
this one
), of public schools forcing students to conform to stereotypical gender norms instead of supporting their interests and natural individual development, it does not make sense to implement methods in sex ed classes that produce the same negative effects on the sexual and social development of girls and boys that sex ed is supposed to be working against.
Comprehensive Sex Ed Riles Mass. Controversy
Meanwhile, in Massachusetts,
Sen. Katherine Clark and Rep. Jim O'Day have stirred up controversy by introducing
Bill H.3793
, "An Act Relative to Healthy Youth," which would require any school district teaching sex ed to teach "the benefits of abstinence and delaying sexual activity; the importance of using contraception to prevent pregnancy and [STDs]; and the need to develop relationship and communication skills." In other words: "accurate, age-appropriate and comprehensive" sex education. However, the opposition, including Andrew Beckwith of the Massachusetts Family Institute, are framing the issue as one of a loss of local school district control over deciding what information is "age-appropriate" for students in any particular area of the state.
Join the CFLE mailing list to stay on top of sex ed news and information:
Start out the New Year with some fresh ideas from the Sex Ed Store: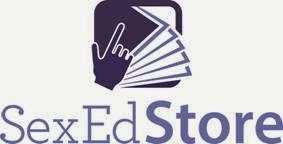 Follow us on twitter at: @SexEdNetwork