Tulsa, Oklahoma: Tulsa Public Schools is set to vote this coming Tuesday, September 10 on the expansion of their sex ed curriculum for 7th, 9th, and 11th graders in the district. If passed the comprehensive pregnancy prevention curriculum, Making Proud Choices! will begin this Fall and will require the consent of a parent or guardian. The classes are planned to start in three schools, and expand to 4 more in the Spring. According to the Tulsa Campaign to Prevent Teen Pregnancy, Tulsa has the 4th highest teen pregnancy rate in the country.
This just in! Including dialogue, facts, and information about LGBTQ youth in comprehensive sexuality education is a good thing to do! The Huffington Post lists 5 reasons why schools should include such information in their curricula.
Their reasons are as follows:
1. Including LGBTQ information is relevant to LGBTQ youth, making comprehensive sexuality education truly inclusive;
2. Speaking affirmatively about LGBTQ youth promotes positive outcomes in social, emotional, and behavioral health;
3. Open conversation destigmatizes non-heterosexual and non-gender conforming youth and fosters environments of acceptance for all students and peers;
4. The process of questioning one's identity can be less harrowing with open communication about puberty and attraction, helping to demystify this period for youth;
5. And lastly, including relevant and factual information about sexual orientation and gender identity creates space for everyone in this world and in this conversation.
Comprehensive and inclusive sexuality education is based on the reality of diversity. I don't know about you, but I like this.
On the Big Screen: For those of you with access to Showtime, Masters of Sex premiers Sunday, September 29th at 10pm ET. Masters of Sex highlights the lives of William Masters and Virginia Johnson, scientific researchers (known as Masters and Johnson) of sex. Virginia Johnson just died on July 24, 2013 at the age of 88, following Master's death in 2001.
Last but not least: REGISTER NOW for the Sex Ed Conference! Early Bird Dates have been extended to October 15!


Join the CFLE
mailing list
to
stay on top of sex ed news and information: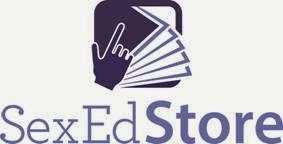 Follow us on twitter at: @SexEdNetwork