Shouldn't there be an app for that?
Tech2 reported on Monday that Apple has removed an app called "HappyPlayTime" from the iTunes store. The app is described on the HappyPlayTime blog as "a sex education game whose aim is to eliminate the stigma around female masturbation," and it does so by guiding the player through six mini-games about vulvar anatomy and the best ways to stimulate it. The app's creator, Tina Gong, has said her mission is to "see more women be vocal about their sexuality." While the app is entirely illustrated with a cute talking vulva as the main character and contains no real images of nudity, Apple has rejected the app on the grounds that it contains "exceptionally objectionable or crude content" and "pornographic material."




S.C. Bill Still in the Works
In an update to last week's report on South Carolina Representative B.R. Skelton's efforts to update the state's 26-year-old bill on sex ed, The Island Packet reports the bill passed the Senate's K-12 Education subcommittee on Thursday. The legislation makes three major changes to current South Carolina law around sex ed: 1) A financial penalty for noncompliance would be instituted; 2) All materials would be required to be medically accurate; and 3) All materials would need to be available to parents. These are three changes that we can definitely get behind.




Sex Ed Defeat in L.A.
The Louisiana House Education Committee killed House Bill 369, which we reported on back in March and which would mandate age-appropriate sex education in grades four through 12. This, despite the bill's major emphasis on abstinence, a ban on any abortion "advocacy," an opt-out measure, and State Representative Patricia Smith's move to write out a portion that would have allowed schools to distribute contraceptives. The bill was defeated on a party-line vote on May 14, with three democrats voting in favor, and nine republicans and one independent voting against.







New Delhi Parents Show Overwhelming Support for Sex Ed
In international news, a new survey by Vardhaman Mahavir Medical College and Safdarjung Hostpital shows that 78 percent of mothers and 82 percent of fathers in urban New Delhi are in favor of mandatory sex ed in both public and private schools. The survey was given to 1,500 parents at three private and two public schools covered under the Safdarjung Hospital Adolescent Healthcare Network. Interestingly, a higher number of parents of boys (82 percent) than parents of girls (78 percent) supported it. Dr. Pradeep Debata of the Vardhaman Mahavir Medical College and Safdarjung Hospital department of Pediatrics, said that sex ed is needed because "media exposure and globalization have impacted sex behavior and increased vulnerability to sexually transmitted diseases, unwanted pregnancy, and abuse."



Join the CFLE
mailing list
to
stay on top of sex ed news and information:
Start out the New Year with some fresh ideas from the Sex Ed Store: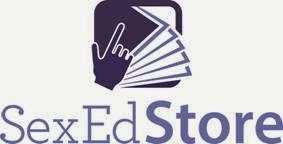 Follow us on twitter at: @SexEdNetwork