Get Real for the Win!
On November 6th, the Bloomberg View ran
a story by Noah Smith
praising liberals (i.e.,
Planned Parenthood League of Massachusetts
) for finding a way to "out-tradition the traditionalists" (i.e., reducing sexual activity amongst eight-graders by 15 percent with it's comprehensive sex education curriculum,
Get Real
). The story cites a recent study in the
Journal of School Health
showing these positive results, which in Smith's words are "far, far better than abstinence-education programs have managed."
Get Real
focuses on the use of communication to navigate relationships with their peers as well as adults. Noah's article recognizes that this approach "trusts teens" to think critically about the issues at hand and choose the option that will most benefit their health and well-being.
Parents Get Upset About Planned Parenthood Offering Sex Ed After 35 Years
Image from www.ktvu.com/
But then, on November 10th, Planned Parenthood was back in hot water i
n the news
when a parent of a student at Acalanes High School in Lafayette, California, which chose to use the local Planned Parenthood affiliate to to teach it's sexuality education courses, said that the school district did not provide enough information for her to opt her child out of the sex ed course. At the Acalanes School Board meeting on November 5th, one community member without children in the district stated in opposition, "They are merely using the students and access to the students to gain future clientele for Planned Parenthood." With the note that the curriculum does not include abortion, "but they do address it if a student raises the question," it seems the whole debate is over opposition to abortion services provided by Planned Parenthood, which are completely disconnected from the education services they have provided for the school district for 35 years.
An Agenda for Consent
Meanwhile, in Ontario, Canada, University of Toronto student leader Kourosh Houshmand advocated last week for greater education around communication and affirmative consent for students, in the vein of
Get Real
. 
According to 
The Star
, Houshmand advocated for students to talk about the "emotional side of sex" in addition to "the process itself." T
he push for better education around communication about sexual consent comes just before the Ontario Ministry of Education will consult with approximately 4,000 parents about updates to the elementary sex education curriculum it hopes to put into place next year.
Join the CFLE
mailing list
 to 
stay on top of sex ed news and information:
Stock up on great curricula and lesson plans from the Sex Ed Store: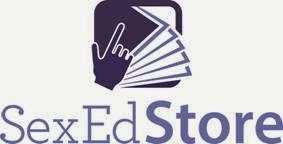 Follow us on twitter at: @SexEdNetwork