Minneapolis, Minnesota: Home of Largest Decline in Teen Pregnancy in Nation!
Thirty-two Hennepin County public schools in Minneapolis are reporting news-worthy declines in teen pregnancy rates among their young residents since implementing TOP (Teen Outreach Program). With the help of $17 million in federal funds, 2,200 students over five years will participate in the opt-out program. TOP is an opportunity for students to safely and openly discuss comprehensive sexuality and healthy relationship education along with obtaining life skills and community volunteering. According to Minnesota Public Radio, Hennepin County's teen birth rates have declined 40 percent from 1152 in 2007 to 692 in 2012– more than anywhere else in Minnesota, or the nation
!
"Here's the Keys to Your Sex Life, Good Luck with That!"
In this interview with Marlo Thomas, Dan Savage, host of the podcast Savage Lovecast compares the state of current sexuality education to a driver's ed program that teaches only about the internal combustion process of a car engine. Neglecting to talk to student drivers about acceleration, stopping, stop signs and lights, blinkers, and other drivers on the road is just like talking to students about sex as if it's only biology or physiology. Would we ever just give them the keys and say, "Good luck with that?" No. Dan says we need to speak to young adults about giving and withdrawing consent, communication, negotiation, and pleasure
.
Say WHAT?? Republican for Comprehensive Sex Education
South Carolina's Republican Representative,
B.R. Skelton
introduced a bill to to the South Carolina statehouse to update the state's 26-year-old bill on sex ed. This update would mandate teachers to teach medically accurate (which includes information about contraception) sex education to their students.
Skelton says
, "…if it…decreases teen pregnancies a little bit and decreases STDs a little bit, then we are all a whole lot better off." The statehouse voted 57-53 in favor of the change. Now the bill needs to pass the Senate and get signed…
Join the CFLE
mailing list
to
stay on top of sex ed news and information:
Stock up on great curricula and lesson plans from the Sex Ed Store: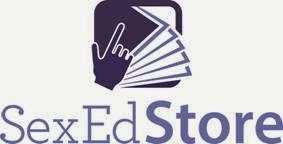 Follow us on twitter at: @SexEdNetwork