Last Tuesday, the Louisiana Senate passed
HB 305
, which bans any organizations that provide abortion services, such as Planned Parenthood, from teaching sexuality in public schools. According to The Advocate, state Senator Karen Peterson, Democrat of New Orleans, said the legislation singles out Planned Parenthood of the Gulf Coast. A statement released by Melissa Flournoy, Louisiana state director of Planned Parenthood Gulf Coast, said, "Lawmakers would fail our young people by restricting the ability of trained educators from providing accurate, age-appropriate sex education or materials in schools. HB 305 was sent to Governor Bobby Jindal for approval on 5/29.
Condoms Made Available to Gervais Middle and High Schoolers in Marion County, OR
As reported by
CBS 12 News
on Thursday, the Gervais School District in Marion County, Oregon, will make condoms available next school year to students in the 6th through 12, citing concerns over teen pregnancy. Nine girls, including a middle school student, became pregnant during the 2012/2013 school year. While abstinence will remain a priority topic in both middle and high school health classes, students will be able to go to designated teachers for condoms accompanied by information on pregnancy prevention.
Gervais School Board Member Molly McCargar said, "It is great for parents. I'm a parent of four girls. The conversations have started and they will continue — unfortunately not all of our kids have that support at home." While the news story did highlight one parents' opposition to the new policy, the school board said that their decision has received more support than opposition. For more on this story, also see RH Reality Check and the Daily Mail Online.
Join the CFLE
mailing list
to
stay on top of sex ed news and information:
Start out the New Year with some fresh ideas from the Sex Ed Store: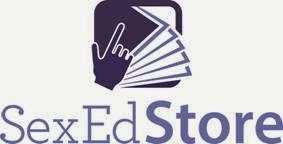 Follow us on twitter at: @SexEdNetwork