What project(s) in Sex Ed are you currently working on?


Answer recently released our latest online professional development workshop, "Boys and Sex Ed: Beyond Statistics and Stereotypes." This workshop seeks to address the gender imbalance within sexuality education, which tends to focus on girls and young women, by demonstrating how to teach in ways that also resonate with male learners.
Bio:
Elizabeth Schroeder, Ed.D., M.S.W., is executive director of Answer, a national organization that provides and promotes unfettered access to sexuality education for teens and the adults who teach them. An award-winning educator, trainer and author, Dr. Schroeder has trained thousands of youth-serving professionals, adolescents and parents in the US and overseas. She is a frequent media spokesperson and blogger on sexuality-related issues, and has written or contributed to numerous publications, including the forthcoming Sexuality Education: Theory and Practice and Sexuality Education: Past, Present and Future. Dr. Schroeder has served as a consultant to schools and organizations around the world, an assistant professor at Montclair State University, the associate vice president of education and training at Planned Parenthood of NYC, and manager of education and special projects at Planned Parenthood Federation of America. Dr. Schroeder earned a Doctorate of Education from Widener University and a Master of Social Work from NYU.
Twitter: @drschroe, @sexedhonestly, and @sexetc
Join the CFLE
mailing list
to
stay on top of sex ed news and information: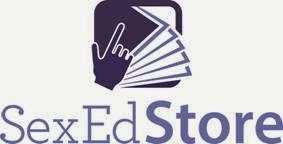 Follow us on twitter at: @SexEdNetwork