What project(s) in Sex Ed are you currently working on?
After teaching sexuality courses for twelve years for the Women, Gender, and Sexuality Studies Program at Washington University in St. Louis, I recently accepted a position as Senior Lecturer and Coordinator of Sexuality Studies for the George Warren Brown School of Social Work. Traditionally, social workers are not trained to address sexual issues with clients, even though sexuality can be an important source of energy and resilience as well as a site of oppression for all of us. If social workers are to treat people holistically, however, we must eliminate this gap in our practice. My current challenge is to help faculty integrate teaching sexuality across the curriculum, as well as to design and teach my own transformative sexuality education courses.
A parallel challenge: I direct[ed] AASECT's 2013 Summer Institute, "Transformative Sexuality Education, Counseling, and Therapy," which the Brown School will host July 28-August 2. How to communicate the life changing potential of sex positive sexuality education to my new colleagues and students? Showcase stars in our field, whose work changes how we see—not just the mechanics of sex—but also how sexuality informs our meanings of life.
Bio:
Although I like to think of myself as interestingly multidimensional, I am known at my university almost solely for creating one course, "Introduction to Sexuality Studies." I had hoped this course would attract a larger and more diverse following to the study of sex/gender topics on campus. It did. Its popularity speaks to the hunger young people have for talking and learning about sexuality in a safe place.
To support the lessons I was teaching, I wrote articles I thought would help students understand the social construction of sexuality better: "Cultural Cliteracy: Exposing the Contexts of Women's Not Coming" (2008); "Sex Therapy in the Age of Viagra: 'Money Can't Buy Me Love'" (2011), with law professor Susan Appleton, and "Teaching Anal Pleasure: Challenging Gender Norms with 'Prostage' Education" (2012), with former student Jonathan Branfman. For me, teaching, research, writing, and learning new skills to work better with others constitute my core values.
How did I get into working on sexuality? My older sister gave birth to a child and surrendered him for adoption when she was 17. That experience taught me at a young age how powerful sex in America was. I have been fascinated ever since–and determined to counter the shaming that accompanies our desires to get close to each other.
Join the CFLE
mailing list
to
stay on top of sex ed news and information: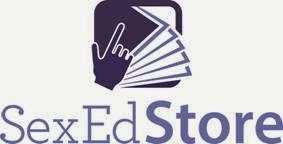 Follow us on twitter at: @SexEdNetwork