What project(s) in Sex Ed are you currently working on?
My newest is Inside Out: Your Body Is Amazing Inside Out and Belongs ONLY to You. It's a body-positive child abuse prevention program.
Inside Out is a culturally-inclusive, body-positive, affirming approach to child abuse prevention
that encourages young people to love and respect themselves. Inside Out sets a developmentally-
appropriate tone to help young people understand and appreciate their bodies and their feelings,
find a trusted adult, and recognize when and how to respond to unwanted touch and sexual
abuse.
Dr. Mary Jo Podgurski founded The Washington Hospital Teen Outreach in 1988. Her undergraduate education is in nursing and education, her master's work was in counseling, and her doctorate is in education. She began volunteering with pregnant teens in 1976 and has created numerous youth development and education programs using reality-based, interactive educational techniques that empower youth. Teen Outreach programs have reached over 230,000 youth in all 14 Washington County school districts. She directs a monthly Adolescent Advisory Board of 75 teens, maintains an active peer educator group, produces teen educational dramas through the Real Talk Performers and runs the Common Ground Teen Center since 2005. The Outreach's Ambassador for Respect Program was created in 2006 and models respect for throughout the county. Dr. Podgurski was co-founder of the first GSA in Washington County in 2005 and writes the Ask Mary Jo weekly column for the Observer Reporter newspaper.

Email: podmj@healthyteens.com

Join the CFLE
mailing list
to
stay on top of sex ed news and information: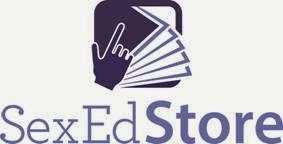 Follow us on twitter at: @SexEdNetwork