What project(s) are you currently working on in Sex Ed?
Blythe Ulrich, MA, CHES
UNC Horizons
Blythe currently teaches a Women's Health psycho-educational group at UNC Horizons, a gender specific substance abuse treatment program for pregnant women and women with children under age 12. Topics included are anatomy, STI/HIV education and prevention, contraceptive education, body image, gender, sex positivity, pleasure, and history of human sexuality. She also meets with clients for one on one sessions to further discuss these topics.
Bio:
Blythe Ulrich is a Certified Health Education Specialist living in Raleigh, NC. She is currently employed with the University Of North Carolina's School Of Medicine – Horizons Program as a Case Manager and Health Educator. She also volunteers for Planned Parenthood Health Systems as their Community Health Educator. She received her BA from UNC-Greensboro in International Studies and Political Science in 2002 and received her MA in Health Education and Promotion from East Carolina University in 2006. She worked for Planned Parenthood Health Systems from 2006-2010 as a Health Center Assistant. Blythe lives with her husband Zac and their two pups, Casper and Lucy.

Twitter: @blytheulrich
________________________________________________________________________________
Join the CFLE
mailing list
to
stay on top of sex ed news and information: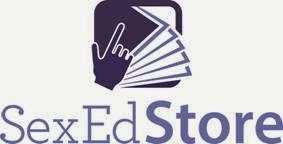 Follow us on twitter at: @SexEdNetwork