What project(s) are you currently working on in Sex Ed?
Josephina Gil-Leyva
Health Educator, PP of Central and Greater Northern NJ
I work for Planned Parenthood. My current project is in Plainfield, NJ doing HIV education and implementing Effective Behavioral interventions by the CDC, VOICES/VOCES, and SISTA. Most of my work is done with young adult African American and Latin women. I also help in other projects because of my bilingual skills.
Bio:
I was born in El Paso, TX and raised in Mexico where I went to high school. I went to college in Texas and majored in Psychology at University of Texas at El Paso but transferred to the University of Phoenix where I graduated with a BS in Human Services. In 2007, I relocated to NJ where I've worked in the Human Services field. I worked at an emergency Domestic Violence shelter which made me realize what I want to do for the rest of my life is to empower women, and this lead me to my job at Planned Parenthood.
Join the CFLE
mailing list
to
stay on top of sex ed news and information: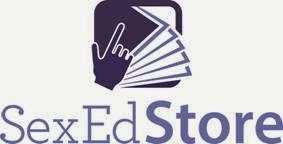 Follow us on twitter at: @SexEdNetwork