Robert E. Cooper
Attorney General
Nashville, TN: The Tennessee Attorney General Office decided that state and county public health workers are exempt from a law enacted in 2012 that allows parents to sue teachers and workers for discussing family life matters that could be (mis)construed as "gateway sexual activities." These activities include everything from touching thighs, breasts, and buttocks, to, in its extreme if someone wanted to pursue it, holding hands. The AG maintains that workers are immune from such liability, unless of course they are "willfully" or "maliciously" discussing such topics, particularly in counties with the highest teen pregnancy rates. If a person is a family life educator, I'm not sure how you'd unwillingly be discussing family life matters, but in any case, it seems to me everyone in Tennessee should be registering for the National Sex Ed Conference to learn constructive ways to discuss healthy teen sexuality inside and outside the classroom.
Iowa State University (ISU) has been recognized by the National Child Support Enforcement Association for their unique approach to sex education. ISU's curriculum, Parenting: It's a Life, focuses on the financial impacts of teen pregnancy, offering interviews with teen parents about child support and paternity identification. It's an interesting twist and a reality that should be discussed, but still aimed at highlighting fear and consequences in teen sexuality. Perhaps parents and teachers can find supplemental materials at the Sex Ed Store to create a well-rounded message of healthy sexuality for their teens.
…and for all you comic book lovers: Not Your Mama's Meatloaf, written by Saiya Miller and Liza Bley, offers a new perspective on obtaining, reading, and understanding comprehensive, sex positive information. Chock full of real-life lingo, they aim to breakdown stereotypical gender and hetero normative approaches, while incorporating much-needed, and often overlooked issues of body image and consent. Check them out!
Join the CFLE
mailing list
to
stay on top of sex ed news and information: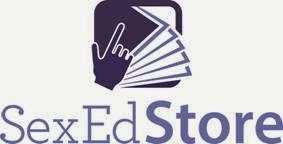 Follow us on twitter at: @SexEdNetwork