I'm excited to be coordinating The Pleasure Chest – Chicago's educational program, which offers over 60 classes at no charge each year on topics ranging from basic sexuality to specialty topics encompassing the range of ages, genders, and orientations. In my off-hours time, I write articles and papers about alternative sexuality topics and completing my first book.
Bio:
Sarah Sloane is a sexuality educator and writer, and is currently employed as the Store Manager of The Pleasure Chest in Chicago, IL. Originally from Richmond, Virginia, Sarah b
egan peer-based alternative sexuality education, and eventually made it her full time vocation. She has taught hundreds of classes in the US, Canada, and overseas, and has written for numerous websites and books including Tristan Taormino's The Ultimate Guide to Kink.
Twitter: @SarahSloane
Join the CFLE
mailing list
to
stay on top of sex ed news and information: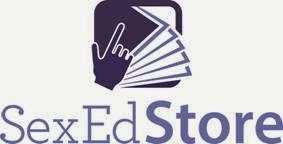 Follow us on twitter at: @SexEdNetwork