What project(s) in Sex Ed are you currently working on?
Bio:
Andrew Smiler, PhD
is the author of "
Challenging Casanova: Beyond the stereotype of the promiscuous young male
," in addition to more than 20 peer-reviewed journal articles and book chapters. He received his PhD in Developmental Psychology from the University of New Hampshire in 2003. His sexuality research focuses on normative aspects of sexual development, such as age and perception of first kiss, first "serious" relationship, and first intercourse among 15-25 year olds. He also studies variations in the definitions of masculinity, including "jocks," "rebels," and "nerds." Dr. Smiler holds a Master's degree in Clinical Psychology and worked as a family therapist for several years in the Philadelphia area.
Twitter: @AndrewSmiler

Join the CFLE
mailing list
to
stay on top of sex ed news and information: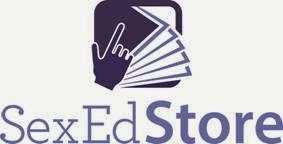 Follow us on twitter at: @SexEdNetwork