What project(s) in sex ed are you currently working on?
I am designing an innovative curriculum based on the philosophy of the Children's Aid Society-Adolescent Pregnancy Prevention Program. The project is titled ABOVE THE WAIST: Beginning with the Brain and incorporates cutting edge research in the field of adolescent brain development to support healthy sexual decision making during adolescence and throughout adulthood.
Bio:
Lindsay Fram is Curriculum Development Coordinator at the Carrera Adolescent Pregnancy Prevention Program (CAS-Carrera) working on a new middle school curriculum project titled ABOVE THE WAIST. She began her career teaching kindergarten and first grade in Houston, TX, which inspired her to pursue a MPH at Tulane University with a specialization in Health Education and Maternal and Child Health. She then spent two years in Guatemala as a Peace Corps Volunteer working to improve school health and conducting trainings in HIV prevention. Upon returning to the United States, Lindsay taught Family Life & Sexuality Education as part of the CAS-Carrera integrated school model for four years.
Twitter: @LindsayFram
Join the CFLE
mailing list
to
stay on top of sex ed news and information: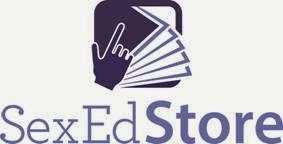 Follow us on twitter at: @SexEdNetwork