What project(s) are you currently working on in Sex Ed?


This year, The SPECTRUM, the LGBTQA youth safe-haven I founded in 2006, turns 7 years old! I've done my best to provide hundreds of queer and allied youth with education, recreation and support. Helping them grow into sexually healthy adults is some of the most important work I do!

Bio:
Amber Brown is the Education & Training Manager for Planned Parenthood Keystone. She has over 10 years of teaching experience and holds a degree in Education from Penn State University. When she isn't in the classroom, she likes to crochet ridiculously adorable stuffed animals, watch scary movies, and run around after her two awesome kids.
Join the CFLE
mailing list
to
stay on top of sex ed news and information: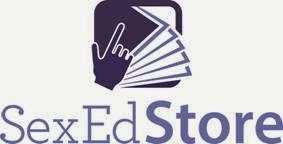 Follow us on twitter at: @SexEdNetwork