The passage of Senate Bill 376 would mandate school districts to obtain signed permission slips from parents or guardians so their children could engage in human sexuality instruction. Anger over a poster

brought the Bill to the floor after a student showed her father a picture of it.

The poster

asked,

"How do people express their sexual feelings?" The list of answers included talking, holding hands, and hugging. Others were vaginal intercourse, anal sex, oral sex, touching each other's genitals, and sexual fantasy. "P

arents should be given full information about what their children are being taught on a very sensitive subject.," said Pilcher-Cook, chairwoman of the Senate Public Health and Welfare Committee.
Two-Year Study Finds Zero HIV Transmissions
After two years of research on serodiscordant couples, The PARTNER Study found that none of the individuals with undetectable HIV in each heterosexual and homosexual couple transmitted HIV to their uninfected partner. 767 couples took part in the study, none used condoms, and all HIV positive partners had to have taken antiretroviral medication for at least five years. Interestingly, the rates of sexually transmitted infections was high, despite zero HIV infections rates. More research must be done to explore whether HIV does indeed increase one's susceptibility of STI infection. Full data is expected in 2017.
Southern Sexperts
Planned Parenthood is training "sexperts" on campuses across the mid-south on how to communicate with partners, how to use a condom properly, LGBT communities, abstinence, and abortion. Sexperts then take that information and educate their peers. According to Planned Parenthood, "Sexperts are not certified to tell someone not to have sex, how to have sex or with whom to have sex. Their job is to educate college students on preventative measures to stay healthy and safe during the act and provide educational support for those abstaining from it."
Join the CFLE
mailing list
to
stay on top of sex ed news and information:
Start out the New Year with some fresh ideas from the Sex Ed Store: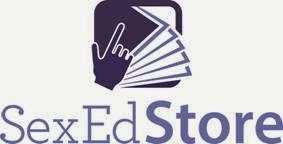 Follow us on twitter at: @SexEdNetwork