Russia says no to sex education and yes to reading. Pavel Astakhov, left, Russia's children's ombudsman is just looking out for the chastity of Russian children. He says that everything young people need to know about sex and relationships is in the Russian classic literature like Chekhov, Tolstoy and Gogol. Despite Russia's 1 million people living with HIV (50% from unprotected sex), and that, according to a survey conducted by Focus Media, more than 90% of the population are sexually active before the age of 17, Astakhov believes any information about sex and sexuality should be left to the parents, who, should be somehow well versed in such information. This new update comes on the heels of Russia's ban on being LGBTQ, and on Astakhov's support of the adoption ban to the United States. Go Russia!
Like
Sex Ed Week in Review
and want to know more about what happening in the world of Sex Ed? Add
RH Reality Check
's "
This Week in Sex
" to your weekly updates. Their topics this week include Hollywood updates on Kim Kardashian's STI test, Jennifer Aniston's dream home statues, and an update on Showtime's new drama, Masters of Sex.
Join the CFLE
mailing list
to
stay on top of sex ed news and information: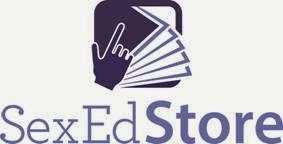 Follow us on twitter at: @SexEdNetwork