Every year, late Fall, the Center for Family Life Education hosts the
National Sex Ed Conference
. This year's Conference, in case you were wondering, is December 11-13, 2013, at the Sheraton Meadowlands, in East Rutherford, New Jersey.
Educators from all over the country, and even the globe, come to this Conference – the largest conference dedicated solely to sexuality education. Registrants include primary/secondary school educators, university educators, public health educators, therapists, counselors, psychologists, therapists, nurses, social workers, and many others.
The Conference also provides continuing education credits for many of the professional fields, recently expanding to nursing and social work.
In 2012, the Conference had about 400 registrants… Former Surgeon General Dr. Joycelyn Elders was one of the featured keynote presenters, with over 100 presenters in total. As one participant wrote in their survey, "an excellent, if not transformative, experience."
You may be asking yourself, "why does anyone want to go to this conference?" Professional development aside, I think it is because of the people behind the scenes whom make the magic happen. Yes, I am one of those individuals, but I only have a small part to play. Don't believe me? Check out the whole planning team!


I invite you to read this excellent post by that 2013 National Sex Ed Conference Co-Chair Dr. Karen Rayne, founder of Unhushed.
To read Dr. Rayne's post, please click here, or copy and paste the link below:
http://karenrayne.com/2013/08/27/why-i-love-the-national-sex-ed-conference/
If you have any questions about the National Sex Ed Conference, please visit the wesbite here: www.SexEdConference.com, or please email registrar@sexedconference.com.
Join the CFLE
mailing list
to
stay on top of sex ed news and information: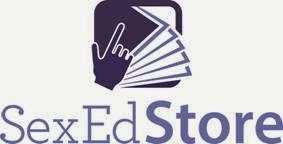 Follow us on twitter at: @SexEdNetwork