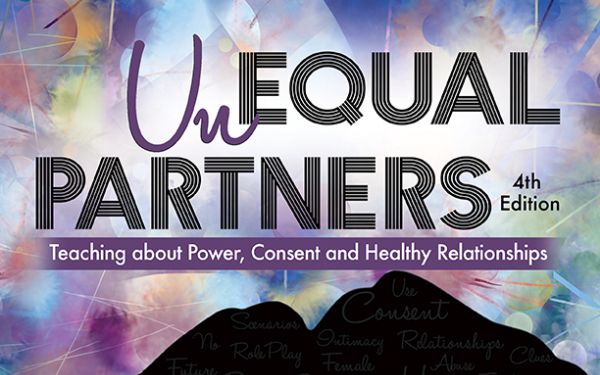 The news cycle this past week has been dominated by multiple sexual assault and harassment allegations against film producer and studio executive Harvey Weinstein. Many women in the film industry—including big names like Gwyneth Paltrow and Angelina Jolie—have stepped forward to share their own stories of sexual coercion and inappropriate behavior.
What's saddest of all is that stories like these are no longer surprising. What is surprising (or at least infuriating) is the conversation that inevitably follows about what does and does not constitute consent.
So this next lesson I'm sharing from Unequal Partners feels especially timely. In it, teachers learn how to talk about rejection with their students, and they learn how to convey to them the healthiest ways in which to react to it.
In the case of Weinstein, there are multiple stories from victims wherein we learn that this big-name producer reacted to rejection with further pressure and coercion.
Where, I wonder, did he learn he could get away with this?
---
YOU FREE FRIDAY NIGHT?
Meeting People, Asking Someone Out and Getting Rejected
By Bill Taverner, MA, CSE and Kirsten deFur, MPH
Objectives
By the end of this lesson, participants will be able to:
Describe at least two ways to meet someone new.
Demonstrate one way to ask someone out.
Describe at least three strategies to handle rejection.
Audience
Middle adolescents (ages 14-17)
Rationale
Meeting people and asking someone out can be challenging for young people, and they may be anxious or uneasy about it. They may not have had an opportunity to think about effective ways to ask someone out in a respectful way. In addition, the fear of rejection and being rejected can be difficult for young people to handle appropriately. This lesson helps participants consider opportunities to meet other people, effective and ineffective strategies for asking someone out, and how to handle rejection.
---
Included in the lesson plan are exercises on asking someone out (feelings, expectations, how someone might struggle with responding and why) and how to handle rejection. With the latter exercise, students will learn appropriate and inappropriate ways to respond, and how to handle disappointment without hurting the other person.
To read more, pick up a copy of the full manual here.