Scappoose County
, Oregon: The Scappoose School District is asking parents to schedule their summer vacations around their
review
of several sex education curricula. The curricula is scheduled to be voted on today, Thursday, July 11, 2013. Using HIV statistics from
2001
, parents need to support curriculum changes in Scappoose. By voting at the school board meeting, parents essentially get to determine which lessons are taught, ultimately limiting the breadth and scope of materials teachers can use in their classes. The curriculum proposed includes sex positive material including sexual response, pleasure, and gender expression. Regardless of the outcome, parents in Scappoose County could enhance their knowledge by reading
The Sex-Wise Parent
, and teachers and supplement their lessons with
Sex Ed 101
.
Raleigh, North Carolina
: After passing the House and Senate,
Senate Bill 132
is on its way to
Governor Pat McCrory (R)'s
desk where he is expected to sign into law more restrictions on abortion, couched in sex education curriculum "enhancements." Starting in 7
th
grade, sex education curricula, upon signing this bill, will include various abortion
myths
presented as facts, including how abortions lead to
risks
of preterm births, infertility, and alcohol and drug use. Sounds like McCrory could use his own copy of
Educating about Abortion
.
And in Mississippi:
Governor Phil Bryant
leads the charge for mandatory Sex Education in his state which touts the country's
second highest teen pregnancy and birth rates
. Don't get too excited though, because this
2012 law
mandating the provision of sex ed, allows individual school districts to decide what to teach, many of them choosing
abstinence-only curricula
. These curricula are chock full of limited, misleading, and shaming information, and support parents' ability to opt their children out of sex education altogether. Sign the
petition
to encourage the Governor to promote comprehensive sex education to truly reduce the number of unintended pregnancy in his state. If he thinks abstinence is still the way to go, he should purchase
Making Sense of Abstinence
to enhance the "abstinence-plus" model some are supporting.
Join the CFLE
mailing list
to
stay on top of sex ed news and information: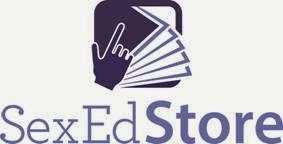 Follow us on twitter at: @SexEdNetwork