Several years ago, I read an excellent four-volume set of books on the history of sexuality education, Sexuality Education Past, Present, and Future, edited by Elizabeth Schroeder and Judy Kuriansky. Bill Taverner had a great article in volume 3, "Principles and Practices." When I met him for the first time while attending Widener's Sexuality and Aging Consortium later, I told him how much I enjoyed his article, "You Want Me to Say What? Helping Parents Teach Their Young Children About Sexuality," written with Allyson Sandak. Bill looked at me a bit startled, laughed and blurted out, "You are the first person I know who has ever read that article."
It is true that Bill spends more time as a shaper of popular culture than of academic discourse. He is more interested in intervention than abstract theory. Usually whatever Bill touches gains an enthusiastic following. His popular, Taking Sides: Clashing Views in Human Sexuality, written with Ryan McKee, and previously with Robert T. Francoeur, has been published in twelve editions! I mention his article in Schroeder and Kuriansky because it reveals the amphibian Bill is, able to thrive on the claimed-to-be firm ground of academic concern as well as in the turbulent, frothing waters of popular culture.
Bill is a sexuality Renaissance man. By that I mean he writes beautifully, edits tirelessly, presents like a stand up, organizes like Machiavelli, markets like Steve Jobs and loves every moment of his hectic life, like Bill Clinton. Or seems to. He is the energy behind the best sexuality education conference in the world—CFLE. He is the drive behind The American Journal of Sexuality Education, edited with Susan Milstein. Anyone who knows Bill thinks of him as a sexuality education guru, a prince of adolescent perspective, a person of admirable principle, and an enthusiast of sexuality educational party games.
Do you know how lucky we are to have Bill Taverner in the field of sexual health? The AASECT Institute Planning Committee does, and that is why we begged him to give us a workshop.
Concerning his workshop. You need to know Bill loves young people. He is a young person himself. He will always be a young person. I can't wait to hear what his sixteen year old son, Robby, who is accompanying him to AASECT's 2014 Summer Institute, will add to my picture. Actually, Robbie was the protagonist of Bill's article in Schroeder and Kuriansky. Stay tuned by visiting our tumblr blog at http://www.aasectinstitute.tumblr.com/, where I will report on what I discover.
The title of Bill's workshop on the last day of the Institute gives a nod to a legendary sex educator Mary Calderone and her famous quote: "Q.What's a four-letter word for intercourse? A. Talk." This workshop will almost windup our time together. Bill Taverner will help us see how to make "talk" about sex easier to utter, how to make sex talk more relevant, more effective and more enjoyable with young people and old.
AASECT's 2014 Summer Institute, "Is Sex Good for Adolescence?" is six days off! It will take place at the Brown School at Washington University in St. Louis. We have almost reached our maximum enrollment of 40. Two places left, if you want to come.
Let me know!
We are going to explore adolescence in new, provocative ways.
To register, go to aasect.org. Click on "education" and then "Summer Institute."
Best,
Susan
Susan E. Stiritz, MBA, PhD, MSW
AASECT Institute Director
Senior Lecturer and Coordinator of Sexuality Studies
Brown School
Washington University in St. Louis
Join the CFLE
mailing list
to
stay on top of sex ed news and information: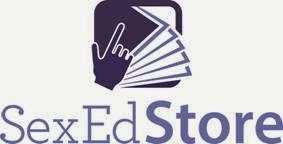 Follow us on twitter at: @SexEdNetwork