What project(s) in Sex Ed are you currently working on?
I am currently working on the development of a curriculum entitled
Talking With Your Child About Sexuality: A Parents/Caregivers Curriculum
, funded by the CDC and informed by a diverse Advisory Committee on which Bill Taverner of CFLE participated, along with a number of other distinguished scholars and thought leaders in sexuality, medicine, public health, religion and education.
Bio:
Sharon Rachel has worked in the Center of Excellence for Sexual Health at Morehouse School of Medicine in Atlanta, Georgia since 2007 and has been a health educator since 2000. Ms. Rachel holds a BA in Women's Studies and Sociology, an MA in Women's Studies and an MPH in Health. Ms. Rachel is a Certified Sexuality Educator through the American Association of Sexuality Educators, Counselors and Therapists. She has created health education materials that have been translated into Spanish and Mandarin, and has given trainings and presentations at middle schools, high schools colleges and churches and health departments throughout the Southeast United States. Ms. Rachel is has contributed to the development of a number of sexual health curricula and is co-author of
Choices
, a book for young people about contraception.
Join the CFLE
mailing list
to
stay on top of sex ed news and information:
Start out the New Year with some fresh ideas from the Sex Ed Store: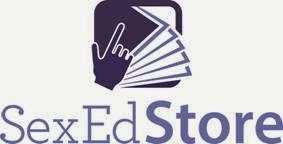 Follow us on twitter at: @SexEdNetwork