Photo by: HUE photography
What project(s) in sex ed are you currently working on?
I'm currently writing for the blog My Sex Professor. While the blog isn't what most people may think of when they hear of "teaching," I think it's a very innovative way of teaching and being able to interact with a broad range of individuals. I'm also working on creating some freelance workshops on various topics, as well as
presenting.
Bio:
I studied Philosophy as an undergraduate, and started to fall
in love with Human Sexuality and Women's Studies in the last two years of my undergraduate career. While I loved philosophy (specifically health care ethics), I realized it wasn't the right fit for me so I went to graduate school for a Master's Degree in Health Education and Promotion. I chose to focus on women's health issues and human sexuality. My career as a sex educator started in graduate school when I was lucky enough to have someone with a lot of faith in me allow me to teach an undergraduate section of Human Sexuality. I ended up teaching at that university for two years, and absolutely loved it! While I enjoy presenting at conferences, I love teaching in a classroom and seeing students grow during the semester (as well as everything I am able to learn from my students). I've presented at both AASECT and the CFLE's national conferences. The majority of my research to date focuses on intimate partner violence, sexual assault, technology and sexuality education, and gender and its impact on health care.
Twitter: @ItsHollyAgain
Join the CFLE
mailing list
to
stay on top of sex ed news and information: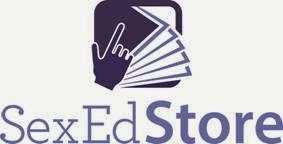 Follow us on twitter at: @SexEdNetwork