What project in sex ed are you currently working on?
I just launched my 6 month women's sexuality program, The Sexually Empowered Life, in NYC. It's designed to help women do deep work on their sexual selves and it uses a powerful combination of group coaching, education about the sexual body, self-exploration and more drawing from my 9-step approach to sexual empowerment.


Bio:
Amy Jo Goddard is a sexual empowerment coach, author, and sexuality educator. She is founder of SPECTRA, a mentorship program to help sexuality professionals make more money doing the sexuality work they are passionate about. As a David Neagle Certified Miracle of Money coach, Amy Jo helps women and couples create financial abundance, sexual pleasure and create the relationships and lives they desire. She teaches her Women's Sexually Empowered Life program in New York City and can be found blogging about all things sexual that make her tingle at www.amyjogoddard.com.
Twitter: @amyjogoddard
Join the CFLE
mailing list
to
stay on top of sex ed news and information: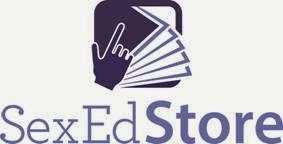 Follow us on twitter at: @SexEdNetwork