Teenage Pregnancy on the Rise in Philippines
According to the most recent study on
Young Adult Fertility and Sexuality
(YAFS) in the Philippines, rates of motherhood and first-time pregnancy among 15 to 19 year old girls is currently at 14%, up from six percent in 2002. As reported by
Australia Network News
, Dr. Josefina Natividad, the study coordinator and director of the University of the Philippines Population Institute, points to limited access to sex education as a major contributing factor to increased teenage pregnancy rates. "Our findings would be supportive of the idea that we should really be improving on sexuality education for young people," she said. In addition, Dr. Natividad pointed out that peer educators seem to have great success in engaging young people on topics of sexuality.
A Four-Year Push for Mandatory Sex Ed
The Advocate
writes that Louisiana State Representative Patricia Smith (D-Baton Rouge) is sponsoring, for the fourth year in a row,
House Bill 369
. The bill would make age appropriate comprehensive sex ed mandatory in Louisiana public schools. Smith said, "It is important that we give our children medically factual information so that they can make the right decision." Parents would have the option to opt their child out of instruction. The bill faces steep opposition from the Louisiana Conference of Catholic Bishops, the Louisiana Family Forum, and Governor Bobby Jindal among others who say that teaching sex ed "can lead to moral relativism…," despite an emphasis on abstinence as the most reliable way to avoid pregnancy and STDs. The opposition argues that the decision to teach sex ed should be made at a local level as opposed to a state level.
UN Reaffirms Sexual & Reproductive Rights of Women
On Saturday, the United Nations' 58th session of the
Commission on the Status of Women
approved a declaration
promoting equality for women and reaffirming their sexual and reproductive rights
. The document also endorses sex ed for adolescents, despite reservations from four countries: Pakistan, Qatar,
Malta
, and the Holy See. Mervat Tallawy, the Egyptian minister and women's right activist, stated that the document reaffirmed the gains for women made at the 1994 U.N. population conference in Cairo and the 1995 conference in Beijing. At the same time, the commission stated that "the feminization of poverty persists." Women and girls are still "denied…the ability to contribute to economic growth and development" in many places around the world. Tallawy also expressed regret that the issues of sexual orientation and gender identity were not acknowledged in relation to the vulnerabilities that many women face.
Join the CFLE
mailing list
to
stay on top of sex ed news and information:
Start out the New Year with some fresh ideas from the Sex Ed Store: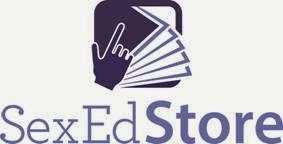 Follow us on twitter at: @SexEdNetwork