President Obama's new Judicial nominee to the United States Court of Appeals for the District of Columbia Circuit, is Nina Pillard (left). Nina is known for her mostly unparalleled work to support women's equality in the workplace, in education, and in her sexual autonomy– mostly unparalleled, because her career is extraordinarily similar to that of Justice Ruth Bader Ginsburg herself. Nina supports comprehensive sexuality education and has called abstinence-only curricula unconstitutional. Of course, there are those who think she's too extreme for the bench, including the Family Research Council. What would it mean to have someone "so feminist" on the bench? What has it meant to have Justice Ginsburg on the bench? It has meant a tremendous amount, and will continue to be necessary, particularly when women's rights are constantly being chipped away.
Al Vernacchio offers a new model of discussing sex and sexuality education in this TED Talk. He moves from the hetero-normative model of baseball to a more equalizing model of eating pizza. Find out more about Al Vernacchio in September when he's highlighted in our Sex Educator of the Week posts each Tuesday. Also, sign up for CFLE's Natinonal Sex Ed Conference to hear Al speak as a keynote speaker in December!
Check out this out: a group of young adults from Oakland, CA are using crowd funding to support a sexuality education project for their peers. Their campaign is called, "Sex Ed: The Saga." The youth began the project because they felt they weren't getting the kind of sex ed they needed, especially when it comes to Asian youth. What do you think about using crowd sourcing to support comprehensive sex ed initiatives?
Join the CFLE
mailing list
to
stay on top of sex ed news and information: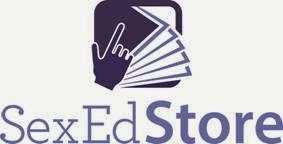 Follow us on twitter at: @SexEdNetwork