Graphic: Guttmacher Institute
New Mexico: For six years, the New Mexico Department of Health has rejected federal funding for abstinence-based sexuality education, saying it's ineffective and biased. However, the DOH, in partnership with New Mexico State University, has recently accepted a nice sum of money to support an abstinence-based sexuality curriculum called Sex Can Wait. The curriculum will be offered as optional after-school programming for middle school students. The Santa Fe Public School System, on the other hand has rejected federal funding for the past 10 years and continues to do so, choosing instead to work with the local Planned Parenthood to provide comprehensive sexuality education to young adults. New Mexico is among the states with the highest teen pregnancy rates in the nation and ranks 3rd in STI infections.
Robeson County, North Carolina: Robeson County has the fourth-highest teen pregnancy rate inNorth Carolina
(69.1 pregnancies per 1,000 girls).
Despite this staggering figure, and the fact that the county's own Health Director, Bill Smith, thinks abstinence-only education isn't reflective of reality, the Public Schools of Robeson County
has accepted a $800,000 grant
from the Board of Education to teach students in 4-6 grades
to abstain from sex. They are specifically "educating" students
who are at risk of academic failure and/or perceived increased risk for getting pregnant. You'd think the health director would be able to use his expertise and authority to do what's best for his residents, but it seems the money was too much to turn down.
Ravalli County, Montana
: The Ravalli County Commission has voted 3-2 to
reject nearly $50,000
in
Title X family planning funding
. Why, you may ask? Because they want to make sure their youth don't have access to hormonal birth control. That way, they won't have sex. Although the commisioner voted to keep the funding, the board voted against it because the teens would be able to access their healthcare, particularly their birth control, without telling their parents. And that is "stepping between parent and child." What the board didn't consider were the low income residents who would now, not be able to access annual exams, health screenings, and other reproductive health care throught these funds. But you know… as long as the kids aren't having sex…
Join the CFLE
mailing list
to
stay on top of sex ed news and information: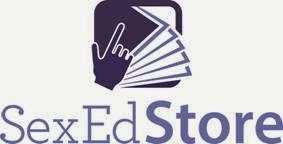 Follow us on twitter at: @SexEdNetwork