The REAL Act
The Real Education for Healthy Youth Act of 2013
is heading to Congress in the coming months to support federal funding for medically accurate, comprehensive sexuality education.
The Act
was first proposed by Congresswoman Barbara Lee (D-CA) and Sen. Frank Lautenberg (D-NJ) in 2009, reintroduced in 2011, and again in February 2013. Sponsored by
SIECUS
and
Advocates for Youth
, the REAL Act is not expected to pass, but efforts are being made to raise awareness and support around the need and importance of the government's support of this Act. To help get support, read more about the bill
here
, and click on "What can I do?" to send letters and emails to your representatives.
Older folks need sex ed, too!
In Singapore, older couples are getting STIs at a disproportionately higher rates than their younger counterparts. Among the concerns are gonorrhea, syphilis, herpes and HIV. The reasons for such high rates of infection may be due to women not being able to get pregnant, therefore the importance around using barrier methods is not regarded. In Singapore, 25% of new HIV infections occur among folks 50 years old or older. In the United States, it's about 15%. With all the medications on the market for maintaining and enhancing sex lives, and the reality of sexual lives within the senior population, we need to figure out how to talk not just to our kids, but to our parents and grandparents about sex.
This article lists the top 10 things folks had learned in sex ed before getting into a romantic relationship. Making the list: consent, sex positivity, pleasure, gender vs sex, and an overview of genital health.
Join the CFLE
mailing list
to
stay on top of sex ed news and information: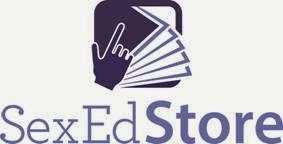 Follow us on twitter at: @SexEdNetwork