May: Teen Pregnancy Prevention Month

Planned Parenthood of Southern New England (PPSNE) is recognizing Teen Pregnancy Prevention Month by offering teen clinics in Connecticut and Rhode Island focused specifically on pregnancy prevention. Although teen pregnancy rates are declining across the country, PPSNE says that Connecticut and Rhode Island are still ranked 13th and 11th in the country, respectively. And if this isn't enough, 95% of parents want their kids' schools to teach students about pregnancy prevention and contraception, and 75% of students think they need more information than they're getting.
The New York State Health Department has instituted its first-ever
Youth Sexual Health Plan
. This plan promotes sex education as early as elementary school, HIV tests requested by youth 13 years or older, condom distribution in schools, STI testing, and access to Plan B for youth 15 years or older. The
22-page plan
encourages using teen advocates to train and talk to their peers about HIV and pregnancy prevention. New York State, once afraid of conservative backlash, is now ready to face the growing statistics of unintended pregnancy, incidence of STIs, and HIV rates among youth in their state. New York City Department of Health, having seen the needs, has long instituted many of the recommendations suggested in the Youth Sexual Health Plan.
Massachusetts Attorney General Race
Maura Healey is a Democrat running for Attorney General in Massachusetts. Her platform? Women's rights, pay equity, sex education, and expansion of abortion access. 'Nuf said? Her Democratic opponent, Warren Tolman, is also running on issues of gender, specifically pay equity and violence against women. Tolman says he wants to add gender to the hate crimes law. In the spirit of being a well-rounded post, the Republican candidate is John Miller,who is running on jobs and the economy. This will be an interesting race to watch!
Join the CFLE
mailing list
to
stay on top of sex ed news and information:
Start out the New Year with some fresh ideas from the Sex Ed Store: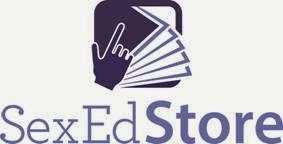 Follow us on twitter at: @SexEdNetwork