About twenty years ago, I was running sex education programs for Phoenix House, a substance abuse treatment provider headquartered in New York City. I was talking about aphrodisiacs, or more accurately, alleged aphrodisiacs. It was a perfect lead-in to discussing how people sometimes use substances in an attempt to enhance sexual desire or sexual responses. The bigger picture, of course, would be a discussion of alcohol, heroin and cocaine, and the ways they affect sexual functioning and other aspects of sexuality – usually not for the better.
So, we were debunking myths about oysters, Spanish Fly, powdered rhinoceros horns (from whence we get the term "horny") and other dubious substances, when I was asked a most intriguing question:
"What about green M&M's?"
The participant explained that the green M&M was said to have magical aphrodisiacal powers, and several heads nodded in agreement. If I had been asked this question today, I could've quickly searched for "green m&m", and Google would've helpfully completed my phrase with "green m&m aphrodisiac". But this was the mid 1990s, and there was no Google, no Wikipedia, and, as far as my budget was concerned, no Internet access either.
So I did what we did to find out information in those days. I typed up a letter and mailed it to the M&M Mars company, asking if they could shed any light on this urban legend.
A few weeks passed, and M&M's responded with a letter that did not address my question. At all. However, they did enclose a booklet titled "Brighter Baking with M&M's Chocolate Baking Bits," which included a simple and magnificent recipe for biscotti.
In the years that have passed, I have made biscotti repeatedly – as holiday treats for my family, as "thank you" gifts for colleagues, and as bribes when I can't afford to pay someone.
I no longer include M&M's when I bake them, having since discovered that dark chocolate morsels and cashews (or macadamia nuts, or almonds) make a more sumptuous dessert. My modified recipe follows, but feel free to substitute the dark chocolate for green M&M's.
As for the urban legend? Well, you'll have to google that.
Bill's Dark Chocolate and Cashew Biscotti
½ teaspoon ground cinnamon
1 cup dark chocolate chips
Preheat oven to 350°F. In a bowl combine flour, cinnamon, baking soda, and baking powder. In another bowl, cream together butter and sugar. Add egg and mix well. Blend in flour mixture. Stir in chocolate and nuts.
Divide the dough in half. Put some flour on your hands and shape each portion of the dough into a phallus and place each one on a separate greased cookie sheet. If they are old enough, and salmonella is not a concern, distribute the bowl, spoon and mixing beaters to your children so they may lick off the batter.
Bake for 25 minutes, or until firm. Remove pan from oven. The phalli will have flattened. Allow them to cool for about 30 to 40 minutes. Slice into about 8-12 pieces, and put the cut side down on a cookie sheet. Re-bake for 10 minutes.
Join the CFLE
mailing list
to
stay on top of sex ed news and information: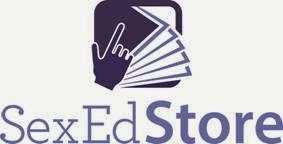 Follow us on twitter at: @SexEdNetwork