Changes, Changes, Changes is an up-to-date expansion of the classic New Methods for Puberty Education. This new edition features 9 chapters with more than 40 engaging and informative lesson activities. Topics range from emotional and physical puberty changes, to problem-solving and social situations, to dealing with homophobia, to social media safety. Comprehensive educator instructions are given to help create a safe and inclusive classroom environment where student participation and fun are given as much importance as the critical lessons being taught.
Today's adolescents have unprecedented access to sexual information. This is a profound change for this generation of teenagers. On their own, without having to wait for parents to purchase books or schools to offer programs, they are bringing their sex-related questions, concerns, interests, and hormone-driven needs into the technological arena. Modern technology has undone centuries of secrecy surrounding sex. Now it is up to the parents and educators who care about fostering healthy sexual development to bring clarity and purpose to the technological advancements… Sex Ed in the Digital Age includes structured lesson plans designed to equip educators and parents with skills that are necessary for meeting the challenges of the digital age. The principle objectives of the lesson plans are to help teens become more discriminating about electronic use; to know how to locate accurate information; and to better understand the impact that electronic communications have on self and others.
A Guide to Gender (CFLE Edition)
The Social Justice Advocate's Handbook: A Guide to Gender
is, as the title suggests, a guide to gender from a social justice perspective. But it's much more than that. It's a couple hundred pages of gender exploration, social justice how-tos, practical resources, and fun graphics & comics.
***50% of all funds contributed will go directly to the CFLE for the National Sex Ed Conference 2014. Otherwise, this is the exact same, complete book, as described above.***
Join the CFLE
mailing list
to
stay on top of sex ed news and information:
Stock up on great curricula and lesson plans from the Sex Ed Store: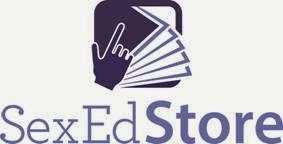 Follow us on twitter at: @SexEdNetwork