In this seminal article, the authors highlight how
Streetwise to Sex-wise
incorporates unique and effective components of gender ideology, sexual knowledge, and contraceptive beliefs into standard school-based sexual education programs. This curriculum enables students, in this research, 95 8th graders, to discuss their knowledge, attitudes, and beliefs about these important issues. 
Empirical evidence, based on pre and post-test measures, suggests that participation in
Streetwise to Sex-wise
activities leads to increased knowledge of resources and sexual health, more progressive attitudes towards girls and women, and less agreement with hegemonic masculinity ideology. Alternatively, statistical models also suggests that traditional attitudes toward women were related to these ideologies, which were negatively related to safer contraceptive beliefs.
This article shows that although many boys and girls hold beliefs of gender which align with more traditional ideologies, comprehensive education, like
Streetwise to Sex-wise
, can teach tools of empowerment which may lead to more positive outcomes in sexual health, gender and sexual scripts, and equality.
*Rose Grace Grose, Shelly Grabe & Danielle Kohfeldt, Journal of Sex Research (2013): Sexual Education, Gender Ideology, and Youth Sexual Empowerment, Journal of Sex Research, DOI:
10.1080/00224499.2013.809511
Join the CSE
mailing list
 to 
stay on top of sex ed news and information:
Stock up on great curricula and lesson plans from the Sex Ed Store: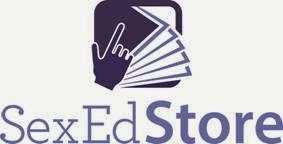 Follow us on twitter at: @SexEdNetwork